See Well's Features and Benefits
Made in the USA, the innovative See Well device is ideal for difficult oral surgeries or procedures, especially those with limited space in which to work or where brisk bleeding is expected. Made of stainless steel, the flat suction device is essentially "a Seldin® with suction." It allows the doctor to work with little – or sometimes no – assistance.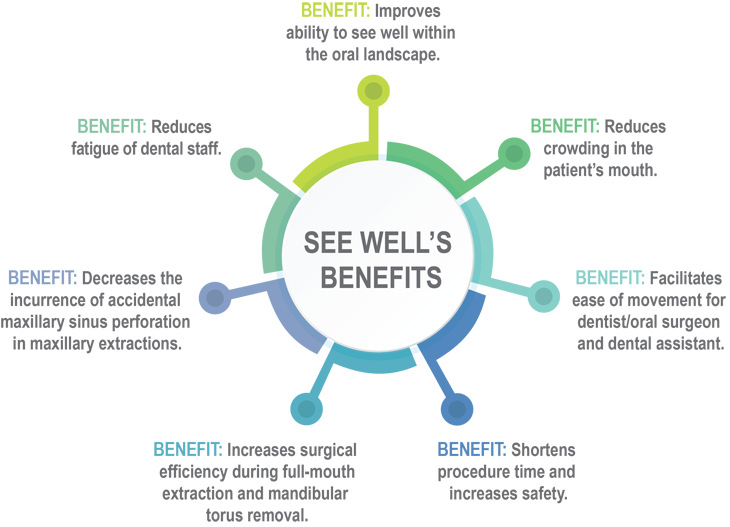 Benefits
Improves ability to see well within the oral landscape, especially with impacted maxillary third molars
Reduces crowding in the patient's mouth
Facilitates ease of movement for the dentist/oral surgeon and dental assistant
Shortens procedure time and increases safety, especially for upper teeth
Increases surgical efficiency during full-mouth extraction cases and mandibular torus removal by evacuating blood, bone, and fluids as they are produced
Decreases the occurrence of accidental maxillary sinus perforation in maxillary extractions
Reduces fatigue of dental staff
How to connect assembly kit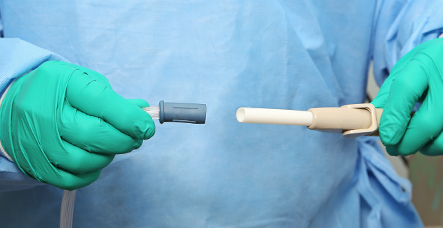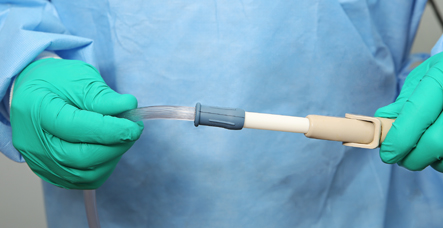 NOTE: This video is not intended for general audiences.
It contains a graphic dental procedure.
Specifications
| | |
| --- | --- |
| Country of Manufacture | U.S.A. |
| Patent Number | U.S. 8,221,316 |
| Material | 316 Stainless Steel |
| Dimensions | 8.5" (L) x 0.312" (O.D.) |
| Wall Thickness | 0.035" |